ANWAR, CONSTANTINE AND ANTHONY
Tiba-tiba saja saja hari ini beberapa kali secara tidak sengaja terbahas masalah American Idol. Yang menghasilkan hal yang paling mengejutkan karena harus hengkangnya Constantine dari ajang persaingan para calon penyanyi kondang Amerika, yang mana minggu sebelumnya pun membuat sebagian orang terkejut dengan keluarnya Anwar dari panggung American Idol.
Saya baru saja menyaksikan peristiwa tersebut di American Idol di Star World beberapa menit yang lalu. Terlihat bagaimana Paula Abdul sebegitu shocknya dengan keputusan America Vote yang harus membuat penyanyi pujaannya itu turun dari panggung American Idol dan melihat dia menitikkan air mata, kita seolah terhanyut akan suasana.
Disisi lain Anthony Fedorov (ehm .. one of my favorit) untuk kali ini selamat walaupun saat ini dia berada tepat diatas Constantine, the second in the bottom.
Sayangnya entah kenapa Scott yang tadi malam menyanyikan lagunya Luther Vandross - Dance with my father again dan dalam performa yang sama sekali tidak ada gregetnya, bisa selamat dan malah tampak tertawa-tawa diatas panggung.
Entah kejutan apa lagi yang akan terjadi minggu depan. Kita nantikan saja. Sementara itu besok Indonesian Idol akan memulai konser eliminasi pertamanya. As one of my good friend is there *Hallloowww Pungky .. doaku menyertaimu, I am sorry that I can't vote* .. I keep cross my fingers supaya dia tidak tereliminasi.
The Great Constantine Moroulis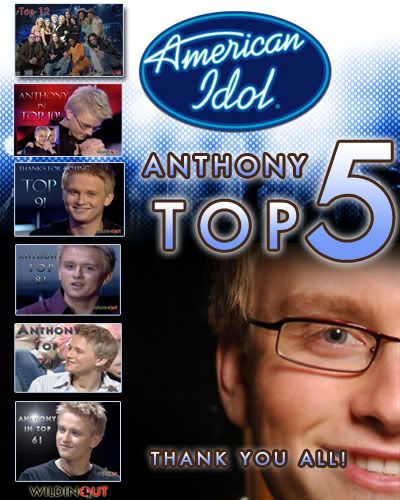 The Greatest Anthony Fedorov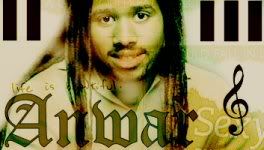 The Remarkable Anwar Robinson